Our Practice
A Beautiful Chiropractic & Massage Office
For All Your Wellness Needs
Facility
Our office is conveniently located at 1129 N. Battlefield Blvd . We are near Volvo Pkwy , Golden Corral, Carrabba's and Hardee's . More specifically, between Carrabba's and Hardee's . Our building looks like a home with an american flag waving. W e have a turn-in lane that leads you right into our ample parking lot. We are proud to provide a state-of-the-art facility including on-site X-rays for the highest quality chiropractic care available. It is one of our top priorities to protect the well-being of our valued patients. We are confident that you will feel right at home in our office as we welcome and treat all our patients as if they were family. Call us at (757)547-5510

Appointments
If you would like to make an appointment, please contact our office by phone. Our office facilitates communications and emergency calls, and appointments are available usually on the same day, especially for new patients seeking help.
Financial
We will be more than happy to submit all insurance forms for you and help you recover the most from your benefits. We will do everything we can to help you afford the treatment you need and want. Forms of payment accepted by the office are check, cash, debit or major credit cards.

Cancellation
If you are unable to keep an appointment, we ask that you kindly provide us with at least 24 hours notice. We ask for this advance notice so that we can offer this appointment to another patient.
We would like to take this opportunity to thank you for choosing our practice for your chiropractic care.
Are you ready to feel better?

call (757)547-5510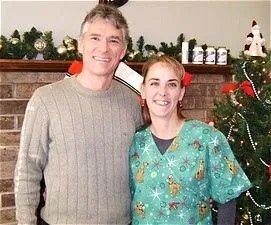 What is Chiropractic? - Video